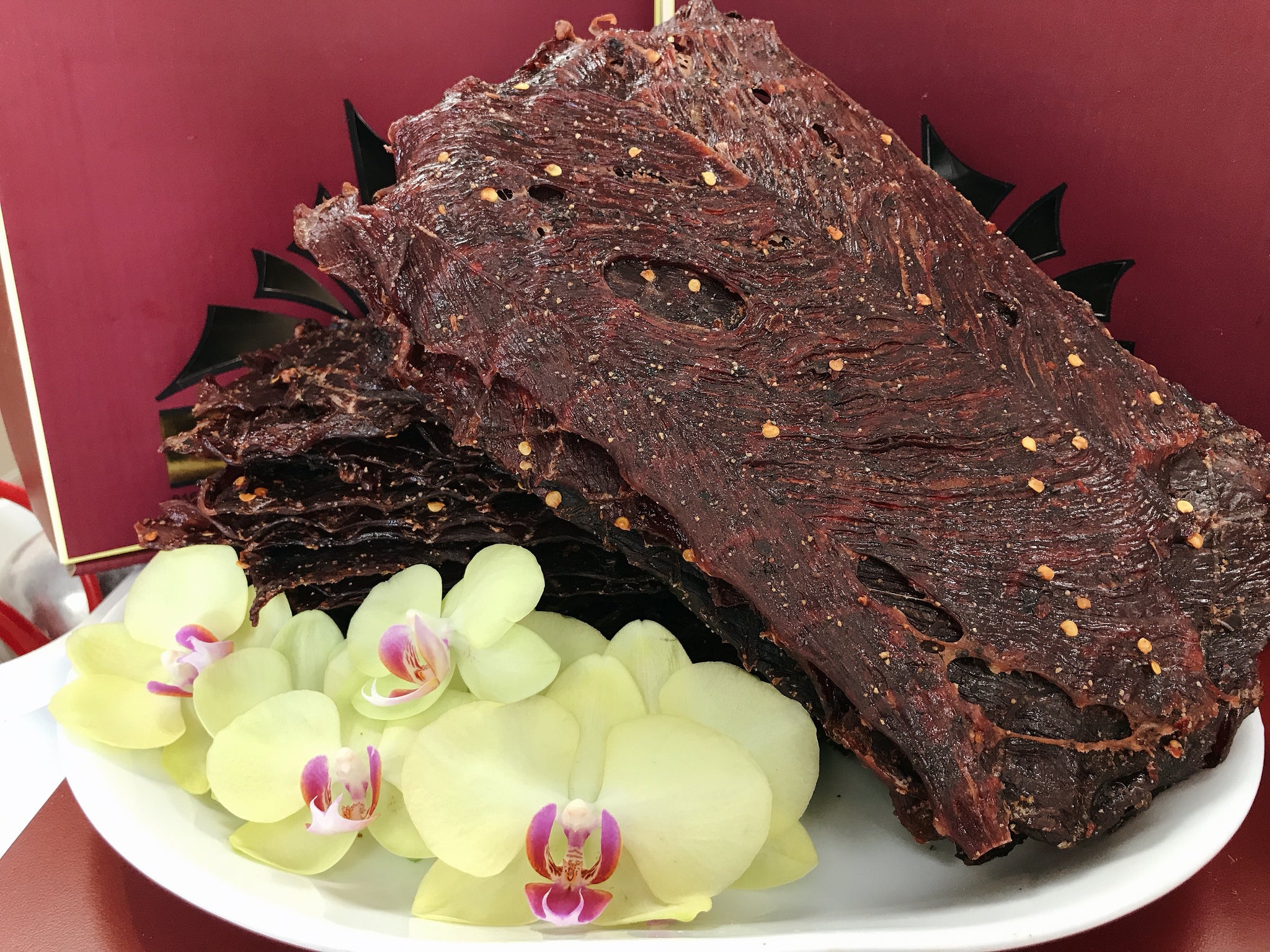 Khô Bò Smoked (Smoked Beef Jerky)
It is one of our best seller and one of the top jerky that customer comes back for.  This jerky is chewy, more dehydrated than our other jerky, and mild with a strong smoke favor.  Most customers tell us they enjoy this jerky with beer and by itself.
Khô bò Smoked có vị ngọt từ thịt mà ra, thơm mùi tiêu, cay nhiều, thịt khô và dai. 
US Beef